Album: Big Pearl & the Fugitives of Funk
Release Date: October 1, 2014
Website: www.bigpearlandthefugitivesoffunk.com
Email: management@bigpearl.com
Phone: 504.909.4478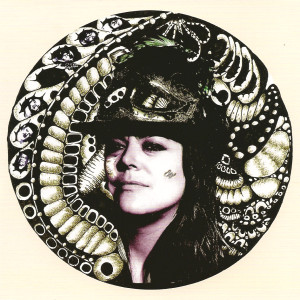 Big Pearl & the Fugitives of Funk are back, throwing down an impressive follow up to 2012's 'Double Faces' Album with 'Live on Frenchmen'. This record digs a little deeper than it's predecessor in a way that the raw energy and overall intensity from their live performance perfectly illustrates the true grit, spirit and power of the city of New Orleans.
Ringleader Lani Ramos continues to push her southern blues/rock formula. Once again she demonstrates her impressive range of vocal styles, always taking influences so varied that pinning her down to just a few doesn't come close to doing her justice. But for argument's sake, let's lend a nod to Janis Joplin, Grace Slick, Jim Morrison, Robert Plant. Her lyrics paint an accurate picture of her city, and this city is as diverse as they get.
Not only are there musical influences that consistently present themselves throughout the performance, there is also an incredible stage presence that comes through even on an audio cd. Tina Turner, James Brown, and even Elvis have all helped Lani and the gang tear it up on stage and look good while doing it. This is definitely a band that will get you moving along with them. In your headphones or in the club.
This brings up the issue of live recordings in general. Live albums can be hit or miss. Sometimes you have too much crowd, too little rock. Sometimes it's quite the opposite – with the final mix sounding like a demo of an album with a few bits of applause and screaming between tracks. As far as this record, I think it's safe to say that every one of the Fugitives are on point, and the mix is definitely where you want it. It sounds live. The playing is top notch and the band itself keeps loose while maintaining a tight ship. It's got attitude. It also feels quite rebellious. It's got the 'ol DIY New Orleans aesthetic, controlled chaos. That's a good thing. Collaboration. Improvisation. In a matter of seconds they are able to break it down to some of the most subtle, calming arrangements you could ask for, but immediately pick it up like nothing ever happened. What comes next, you never know. The coolest smokiest jazz moments properly segued into a nice backbeat complimented by the horns, then straight into a Rock and Roll tune on to Blues and even a bit of Hip Hop for a moment.
Whether you've been following these guys for a while or have just come across their work. This one is definitely a great representation of the talent and culmination that the band shares as well as the intensity and heart that fuels the Big Pearl & the Fugitives of Funk.